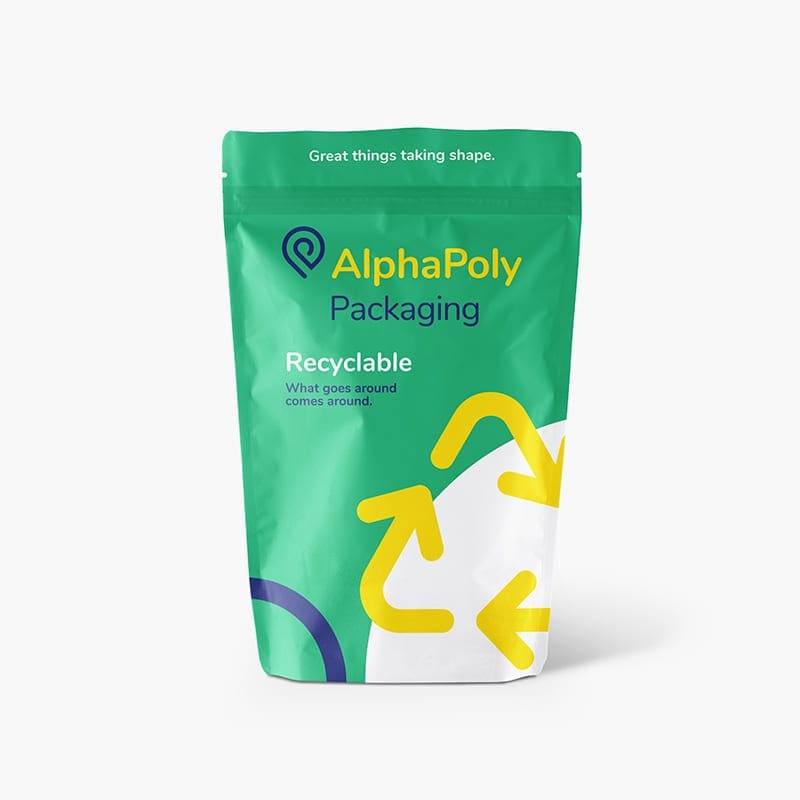 Eco Friendly Packaging, Recyclable Stand Up Pouches
Imagine all your hard work on branding and package design laying crumpled in a landfill, covered in rotting garbage. Disheartening, isn't it? Not to mention being unfriendly to the planet. But if consumers don't have the option of recycling your product packaging, that's exactly what happens.
Consumers don't want it to be that way.
You don't want it to be that way.
It doesn't have to be that way.
AlphaPoly has sustainable packaging options that range from recyclable stand up pouches to eco friendly food packaging and more. Choose packaging that consumers can recycle at retail stores where they collect plastic grocery bags for recycling or that can recycled for curbside pick up. Our SPC (Sustainable Packaging Coalition) endorsed packaging with the How2Recycle Store Drop-Off label can be recycled this way.
Specs
100% recyclable
Meets FDA requirements for food contact
How2Recycle pre-approved materials
Reduces waste and carbon footprint