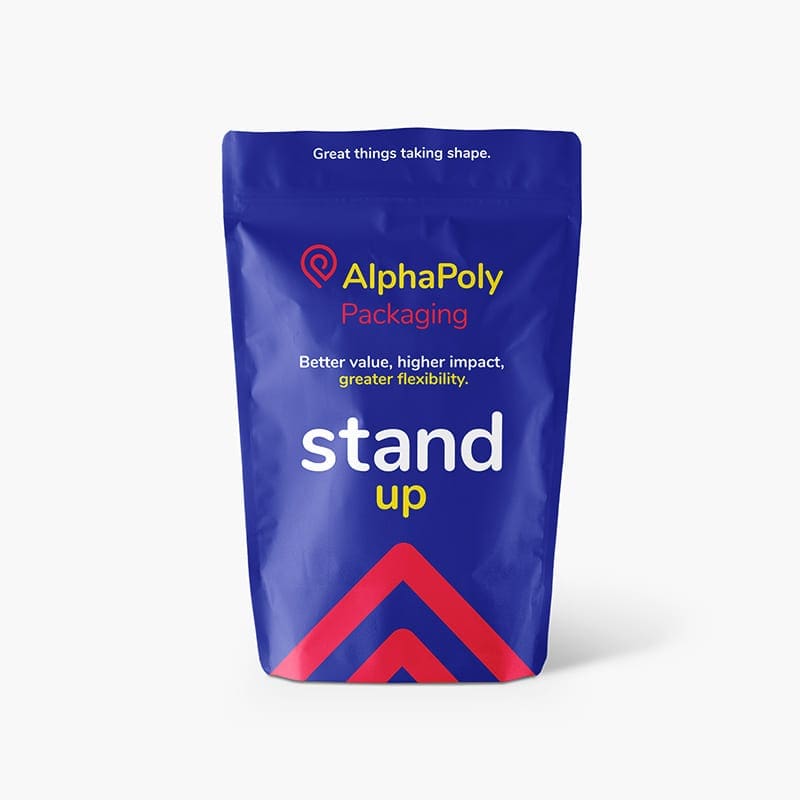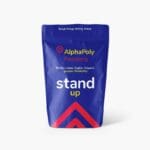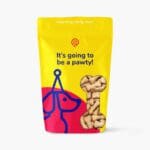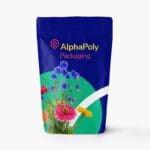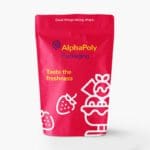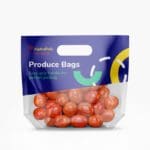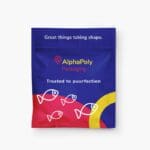 Stand Up Pouches
Stand up and be noticed with AlphaPoly's custom stand up pouches. Stand up pouches allow for the most innovative and eye-catching graphics. With a wide range of shape, size, and design possibilities, your brand will experience better value, higher impact, and greater flexibility when you use custom stand up pouches as your packaging.
In addition to low material costs and light-weight packaging for transport, AlphaPoly's stand up pouches have customizable features like a press-to-close resealable zipper, 3-side seal, K-Seal, or Doyen with skirt.
Resealable pouches are great for almost any CPG market, keeping your product fresh while providing added convenience for your customers. It's a win for everyone.
Stand Up Zipper Pouches: Options
While the stand up zipper pouches are the most popular closure option, AlphaPoly also offers other closure options, including Easy-lock, and pre-opened zippers.
Stand Up Pouches with Window
Other than great graphics, the best way to show off your product is to show your actual product. Enjoy product visibility with transparent resealable pouches or window pouches. Stand up pouches with windows enable your customers to see exactly what's inside. If a picture is worth a thousand words, then a peek into the package says more than a pouch ever could.
Resealable Barrier Proof Pouches
Barrier proof pouches provide uncompromised value to prolonging the shelf life of the products inside them. For example, bakery and pet food companies enjoy the benefits, such as excellent barrier properties that improve shelf life and protect from moisture, oxygen, light, and even smell. 
AlphaPoly's Packaging Capabilities

Looking for Sustainable Packaging Materials?